Employees & Offices
Key brokers is a Twente real estate agency with a personal service. We are mainly active in Enschede, Hengelo, Almelo and Oldenzaal. Do you want to buy or sell a house in Twente? Then Key Brokers is ready for you with a down-to-earth, affordable and professional service in your own region.
Real estate agent Wilfried Wiggers has gained many different experiences over the years. He has certainly not always been a broker, but has also been in the shoes of Head of Logistics. This has left a strong sense of organization. The good feeling for presenting comes from a marketing education and a brokers training. These three qualities, combined with the honest and down-to-earth Twente mentality and , is the mix that a good broker needs. The step to founding key brokers was therefore not entirely a surprise.
Wilfried proves that it is the combination of different experiences that make a broker successful. He likes to use this unique combination through Key brokers for anyone who wants to buy or sell a home. Key brokers works together with various local parties, including construction inspectors, civil-law notaries, mortgage advisers and appraisers, so that you can use these services extra affordable through us.
Do you want to know more about Key brokers or are you interested in a first meeting? Please feel free to contact us.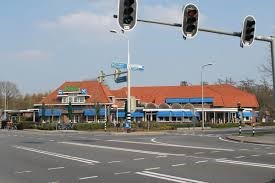 Sleutelmakelaars
Hengelosestraat 6
7561 RT
Deurningen (1e verdieping Frans op den Bult)